Send Automated SMS Text Message Campaigns (Or add texts to existing campaigns) in SalesNexus
Built in RingCentral Integration – Click to Call & SMS Text Message Campaigns
You can add SMS text messages to any campaign – mix and match campaigns with emails, calls, tasks and texts!
Create Text Message Templates utilizing custom merge tags for any field in your database. The opportunities are endless!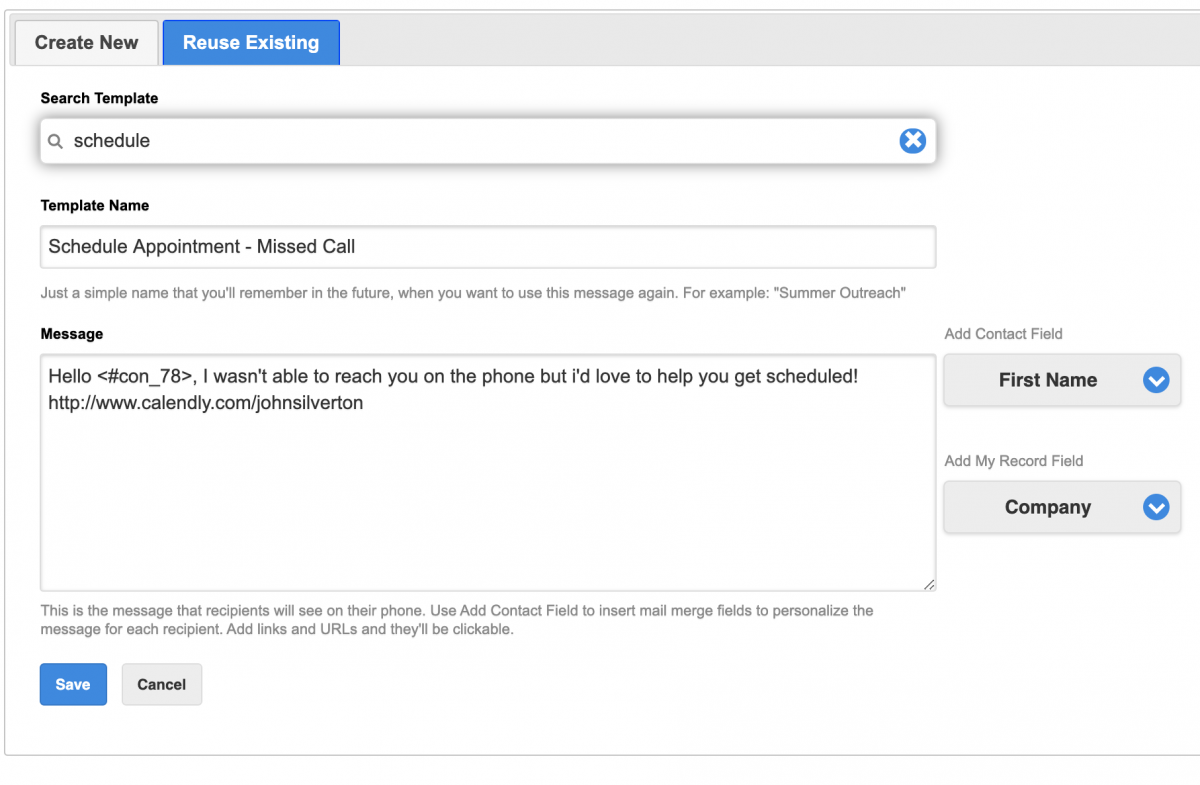 You can add SMS texts to any campaign – mix and match campaigns with emails, calls, tasks and texts!
Read more on SMS functionality
Email Editor 5.0 – Completely New & Stunning in its Simplicity
Seamless, Intuitive Design & Feel for Effortless Email Template Creation.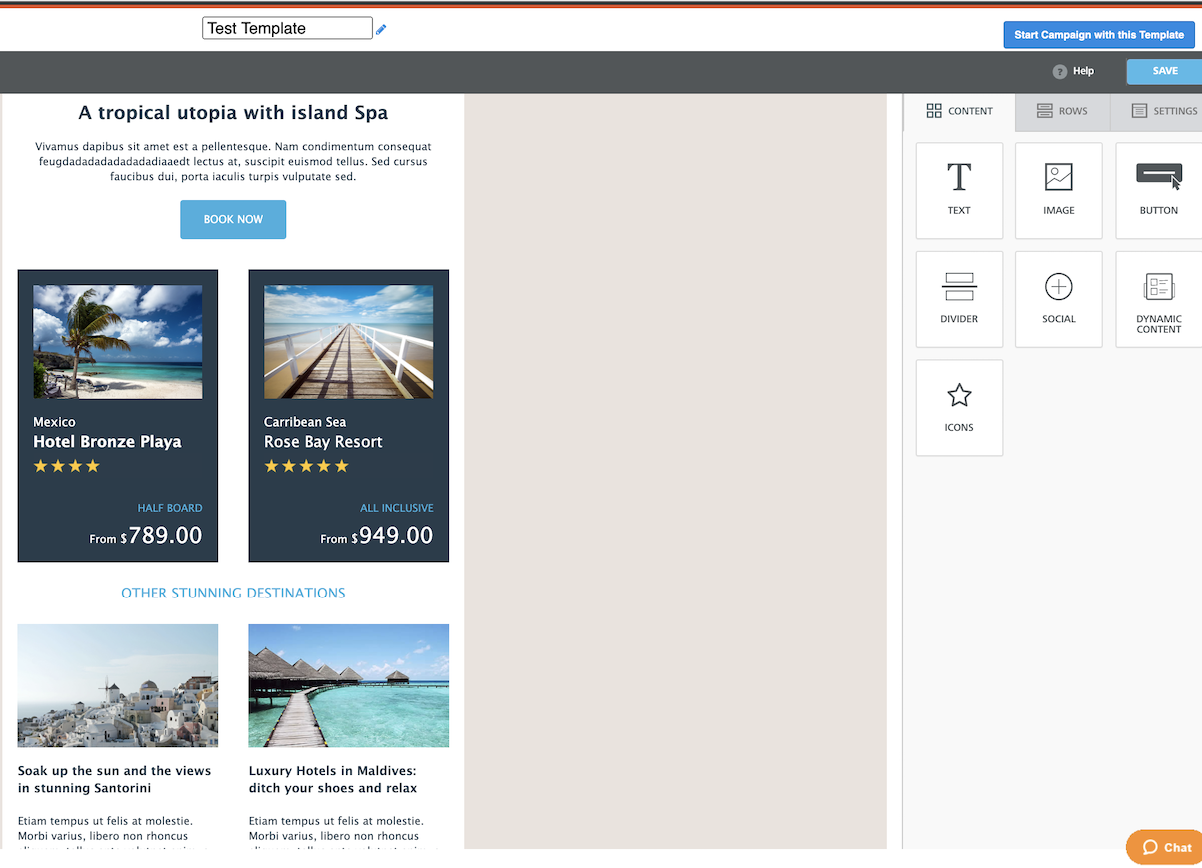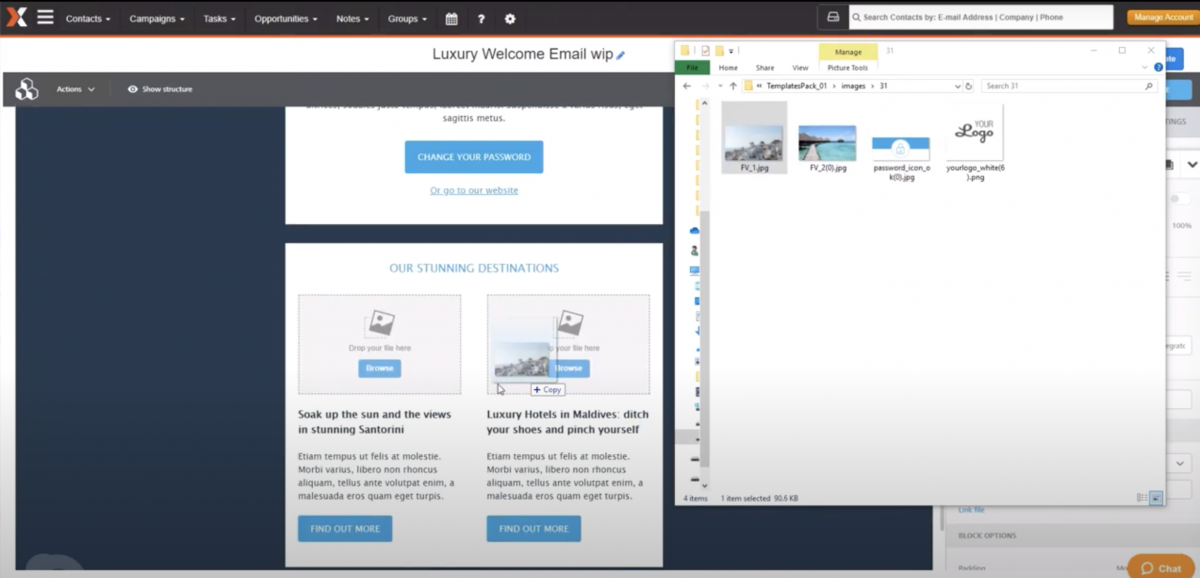 Ability to clone rows, text, cells, or images in 1 click
Gorgeous New Starter Template Library for quick designs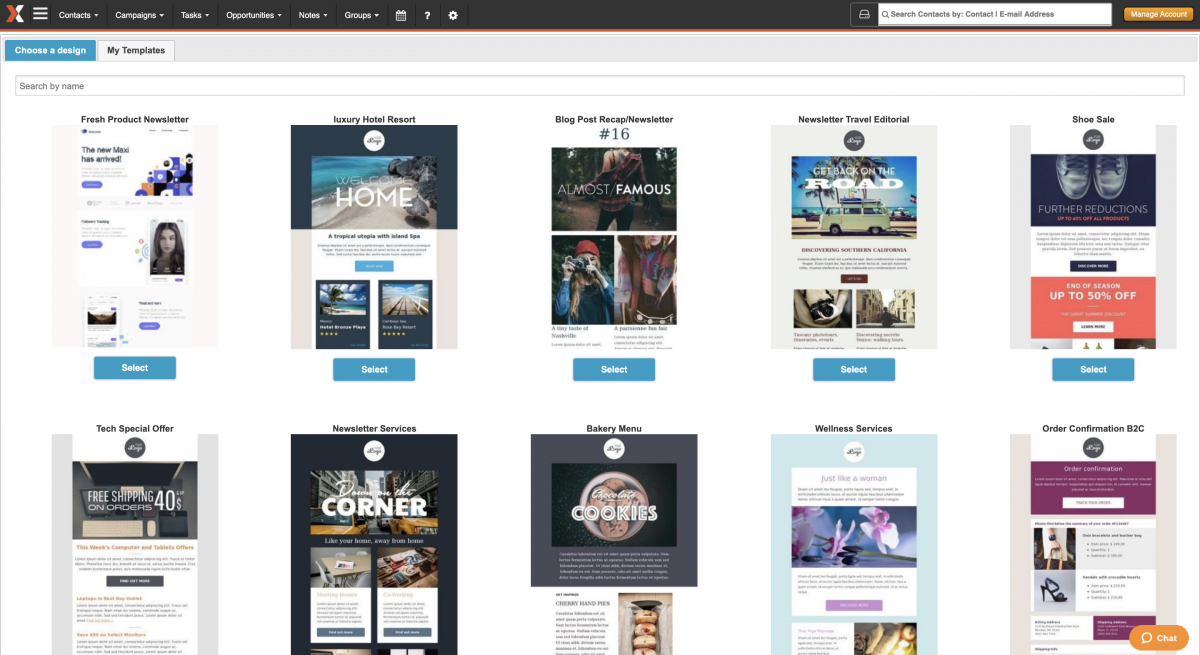 Ability to rearrange and move rows by clicking and dragging
Easily add social links and social share icons
Access to Old Email Editor and Templates still available for use under "View Email Templates (old)" and "Create Email Template (old)". Campaigns still work as expected, and you can mix old and new templates in your campaigns.
Improvements to Imports Process
FB2132 – import service – contact name -> first name + last name and vice versa reported issues

If no full name or first and last name is specified, our Automation will now generate the first and last name or full name based upon the full Name, and Vice Versa.
FB2057 – Import Service – easier handling mismatched data types
FB2069 – Imports – added ability to import notes

If you have a notes column in your import spreadsheet, you can map any field content to be created as a note on your contact records.

FB2103 – Import service – Duplicate Checking Capability in Upload File

New Import Feature will not allow you to import duplicate contacts
You can download a list of the duplicate contacts not imported after your Import

FB2118 – imports – remove field when mapped –

If you have already mapped any field (i.e. First Name), you cannot map it again. It will be unavailable to use.
Improved Email Delivery
FB2143 – For new clients and Free Trials, we have switched to use Amazon SES as an option for improved Email Delivery Rates.

If you would like to get setup through our updated mail server for improved delivery, reach out to support@salesnexus.com for more information.
Contact Records
FB2025 – Reorganize Your Right Side Contact Layout Tabs

Click on the Menu Bars next to the Layout Names and drag them to the order in which you'd like them to Display
Other Noteworthy Enhancements
FB2116 – X Menu and Main Navigation Improvements – Instead of Clicking the "X" for Menu, you now click the "Menu" Icon to the right of the "X"
FB2158 – Check DKIM Status On My Record Page, or any user contact record – check DKIM status by the Green Check Mark ( DKIM Setup Properly), or Red X (DKIM not set up properly
DKIM Set Up Properly
DKIM Not Set Up Properly
Bug Fixes
FB2213 – Email template button BCC/CC works as expected
FB2197 – click notification duplicate activities when clicked too quickly
FB2073 – View Campaign button in View Contacts not creating lookup
FB2031 – Issue where Apply layouts created duplicates
FB2107 – logged out return url now redirects as expected
FB2128 – Fixed temporary issue where My Settings voip choice was not saving correctly
---
The post SalesNexus Announces Version 5 – August 2020 Release appeared first on SalesNexus.